Copyright 2009-2013. All Rights Reserved.
Music has been a very important part of my life since I was a boy. It all started when I was in the third grade, and received a plastic Arthur Godfrey ukulele for Christmas. It had a push-button device for playing chords, but that soon broke. My mother learned to play the three chords necessary to play 'Way Down Upon the Swannee River' and taught them to me. She never learned another tune on the uke, but I will be forever grateful for her insight in showing me that it could be done. I went through a series of better ukuleles, and when I was in the sixth grade, my mother, a public elementary school teacher, came through again when she brought home an autoharp for my sister and me to try out. I was immediately fascinated with it, but the big surprise came when my father came home that day and said 'You know your Mam-Maw used to play one of them things' (I remember the exact words) and described how she plucked the strings and played melodies. (Maw-Maw was our pet name for my paternal grandmother, Julia Foy Pratt.) She had never had an autoharp during my lifetime, and had never talked about it, but when we gave her one for Christmas that year, she sat right down and played a tune as if she had been playing all along. From that day on, I was an autoharp player. I learned what Maw-Maw had to teach me, and then picked up more techniques from TV. A big eye-opener was seeing Maybelle Carter play on the Saturday afternoon Flatt & Scruggs show, holding the autoharp vertically, 'Appalachian style'. I never convinced Maw-Maw, who played in the traditional lap style with a sound rather like that of Pop Stoneman, to play that way but I never went back to lap style myself. When I got to college at the height of the 'folk scare', I was influenced by the autoharp recordings of Mike Seeger, and was fascinated by the peculiar left-handed style of Kilby Snow, whom I met at the Union Grove Fiddlers' Convention. Those were the only serious influences on my playing for the next four decades, and I developed a unique style of playing that was strongly affected by picking styles I learned first on other instruments (see below) and the fact that I rarely played by myself but preferred to play in ensemble settings. That environment led to my development of a 'resonator back' to enhance the volume of the autoharp. (
Click here to view my article for Autoharp Quarterly about the resonator back
.)


Other Instruments

In the meantime, I had also been playing other stringed instruments. In the sixth grade, I moved from baritone ukulele to guitar and later was fortunate to have a neighbor, Eula Baucom, who taught me flat-pick style and lots of little runs and frills to dress up my playing. My first semester at Davidson College, I discovered Joan Baez and eventually learned to finger-pick every song on her first two albums. My banjo-playing friend from down the hall, Rob Whitton, and I together figured out and mastered the "double-thumb" picking style I still use today on both autoharp and dobro. I had been fascinated by the dobro (resophonic steel guitar) from those Flatt & Scruggs TV shows featuring Josh Graves who was an early master of the instrument. I finally bought a cheap knock-off of a dobro and started to learn. It was a tough slog, because not many people played the instrument at the time and I had few mentors, but eventually I learned well enough to keep it from sounding like a cat fight, and graduated to a better instrument. As with autoharp, I was, to steal a phrase from my friend Michael Poole, 'raised in the wilderness by wolves' and developed a distinctive dobro style. I love playing bluegrass, and the dobro gets me past the Bluegrass Police so that I can occasionally do some bluegrass on the autoharp.


Walnut Valley Festival and the International Autoharp Championship

In 2003, at a dulcimer festival in Port Allen, LA, just across the river from Baton Rouge where I was living then, I met Ann Norris, 2002 International Autoharp Champion at the Walnut Valley Festival held each September in Winfield, Kansas. She encouraged me to enter the contest, and I did later that year. The experience opened up an entirely new world of autoharp for me. On my first try, I made the contest finals, but did not place 1, 2, or 3 to win a prize autoharp. The next year, I was "loaded for bear", played well (I thought), and failed to make the finals! In 2005 I had just moved to North Carolina and was unable to attend the Walnut Valley Festival, but in 2006 I returned, having learned much about playing in contests, and won! One of the rules at Winfield is that a winner may not compete for the next 5 years, so I did not participate in the contest again until 2012, when I came in second. I was gratified by that, because it showed that the first win was not a fluke.


Mountain Laurel Autoharp Gathering

This event, begun many years ago by noted autoharp luthier George Orthey, is held each June at Little Buffalo State Park near Newport, PA. It also features an autoharp contest which is, among aficionados, more prestigious than the International Championship, and for me, a lot harder to win. I have placed third twice, and made the finals without placing several times, but winning the Mountain Laurel Autoharp Contest remains one of my life goals.


Local Jams and Clubs

I play as often as I can in local jams, but do not currently have a regular band (contact me if you would like to have a tenor-singing autoharp/dobro player). I am co-host of a bluegrass jam that gathers every second and fourth Monday of the month at the Busy Bee Café in downtown Raleigh, NC. The jam is sponsored by the Piedmont Council on Traditional Music (PineCone). I am also active in the Triangle Autoharp Circle, which meets on the first or second Saturday every month. If you are interested in that group, email
olson4912@yahoo.com
or me.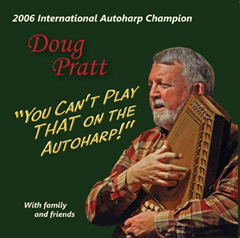 Recordings
My New CD

Although I only made the finals of the MLAG contest in 2011, I won something much more significant: The Cohen-Grappel Endowment for the production of a first CD devoted to autoharp. The endowment was established through the generosity of M.I.T. Professor Robert Grappel and his wife Lynda Cohen. I was able to hire some wonderful side musicians, and my sister, Julie Blackwell, helped with vocals. The result was the release in June 2012 of my CD titled "
You Can't Play THAT on the Autoharp!
"  The title comes from a Davidson classmate's taunt when I mentioned I wanted to learn "
Sweet Georgia Brown
", and the collection is mostly tunes that one would not expect to be played on the chorded zither. It is dedicated to my grandmother "
Maw-Maw
" and features my composition "
Maw-Maw Played the Autoharp
".


How to order the new CD
:
The easiest way to get the CD is to send me a check for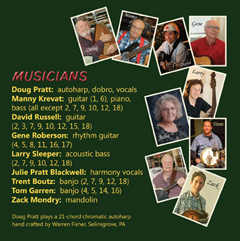 $18.00, which covers postage and handling. If you prefer, you can get it through CDBaby, but I make more if you order direct. If you need to use a credit card, you can use my PayPal account associated with the email address dpratt14 AT nc.rr.com.
Mississippi Rag
El Cumbanchero
Mountain Laurel Autoharp Gathering
These selections are from the Mountain Laurel Autoharp Gathering Contest. Remember that it is a contest, with all the nervousness that entails, and not a studio performance.  All the glitches and mistakes are recorded for posterity! Many consider this to be the most prestigious autoharp contest.  I have come in third twice, and made the finals in 2011, but winning this one is one of my long-term goals.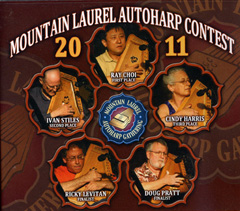 The Wedding March
(Mendelssohn)
Charmaine

Over the Waves (Sobre las Olas)
Heartaches
Are You from Dixie?
Bye Bye Blues
The Curators
When I won the International Autoharp Championship in 2006, I was invited to participate in our annual First Night Raleigh event on New Year's Eve. So I put together a band of friends, my sister Julie Blackwell, and colleagues, and called it The Curators. We performed in the auditorium of the Museum of Natural Sciences, with sound by John Gerwin and recording by Manny Krevat. It's a live performance,warts and all, and the recording mike was too close to Manny's guitar, but these selections will give you an idea of how we sounded. The band consisted of Doug Pratt (Autoharp, Dobro, Guitar, Vocals), Julie Blackwell (Vocals), Tom Garren (Banjo), Manny Krevat (Guitar), Larry Sleeper (Bass), Michael Poole (Autoharp), Bob Blinn (Guitar), and John Gerwin (Guitar).

Wabash Blues
(dobro)
Colored Aristocracy
Southern Filibuster
(Tut Taylor)
Victory Rag
I Still Miss Someone
(Johnny Cash)
Kansas City Kitty
(dobro)
Gold Watch and Chain
  (A. P. Carter)
Keep on the Sunny Side
(A. P. Carter)
Strike the Harp

This song was my submission for the CD "Strike the Harp", a collection of Christmas music by participants in the Cyberpluckers Listserv.  This MP3 is my original entry, which was edited for length on the CD
. 
Click here for more information about the CD
.
It's the Most Wonderful Time of the Year


The Cyberpluckers are planning a second volume for Christmas 2013, and here is a little preview. It's an old Andrews Sisters tune that features my sister on harmony, and my new dobro (see below).
Christmas Island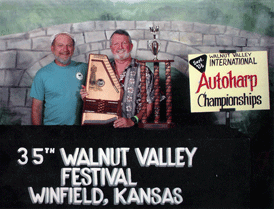 Walnut Valley Festival International Autoharp Championship
Click below to view the video of Doug's award-winning performance at the 2006 Walnut Valley Festival International Autoharp Championship.
Old Piano Blues / Victory Rag


Muskrat Ramble / Wheels


Award Presentation

My Instruments
I play a 21-chord chromatic autoharp handcrafted by Warren Fisher of Selinsgrove, PA. It features a spruce top with black walnut back and sides, and plays in the major keys of F, C. G, and D, with associated minor keys. It has a resonator back of my design.

In December 2012, I gave myself a Christmas gift (should cover the next 10 Christmases!). It is a beautiful resophonic guitar (aka dobro) handcrafted by J. P. Johnson of Sanford, NC (Pearl River Resonators). It replaces my 1975 Dobro®. It has a spruce top and Hawaiian koa back and sides.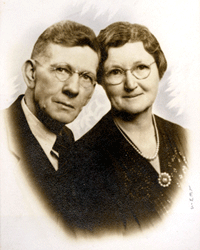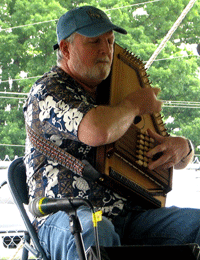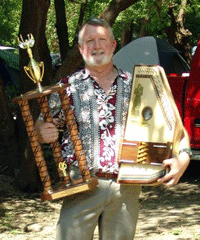 Union Grove Fiddler's Convention, 1971, playing mountain dulcimer built by my father, Harold D. Pratt
With trophy and prize autoharp by Pete Daigle, Winfield, 2006
Winning autoharp contest at Fiddler's Grove, 2009
Performing as Ranger-Naturalist, Great Smoky Mountains National Park, 1970
Wallace C. and Julia Foy Pratt
Playing the dobro, circa 1978
Playing with Jerad Perck at Museum Holiday Party, LSU Museum of Natural Science, circa 2003
Tom Cat Ramblers, Davidson College, 1966 (L to R Doug Pratt, Henry Whitfield, David Fore)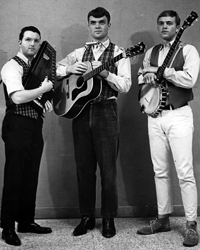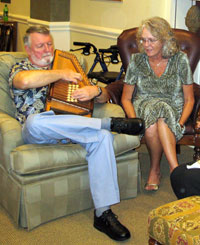 My sister Julie Blackwell and me at our mother's 90th birthday party, 2010, Charlotte NC.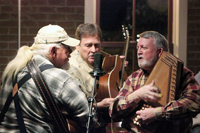 At the Busy Bee Café, Raleigh NC, co-host David Hedrick, PineCone board member Monty Smith, and me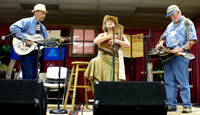 Playing dobro with good friends Wayne Long and Arthetta Faye at MLAG, 2008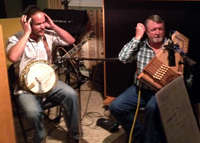 Recording at Thread Audio in Raleigh, with banjo player Trent Boutz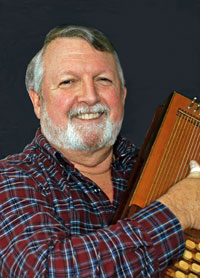 Doug with Autoharp, 2012