Copyright 2009-2022. All Rights Reserved.
"Four Rare Flycatchers"
(2000)
watercolor and gouache
published in Field Guide to the Birds of the Eastern and Central United States (5th Edition) by Roger Tory Peterson
8.5" x 11" (framed)
$3000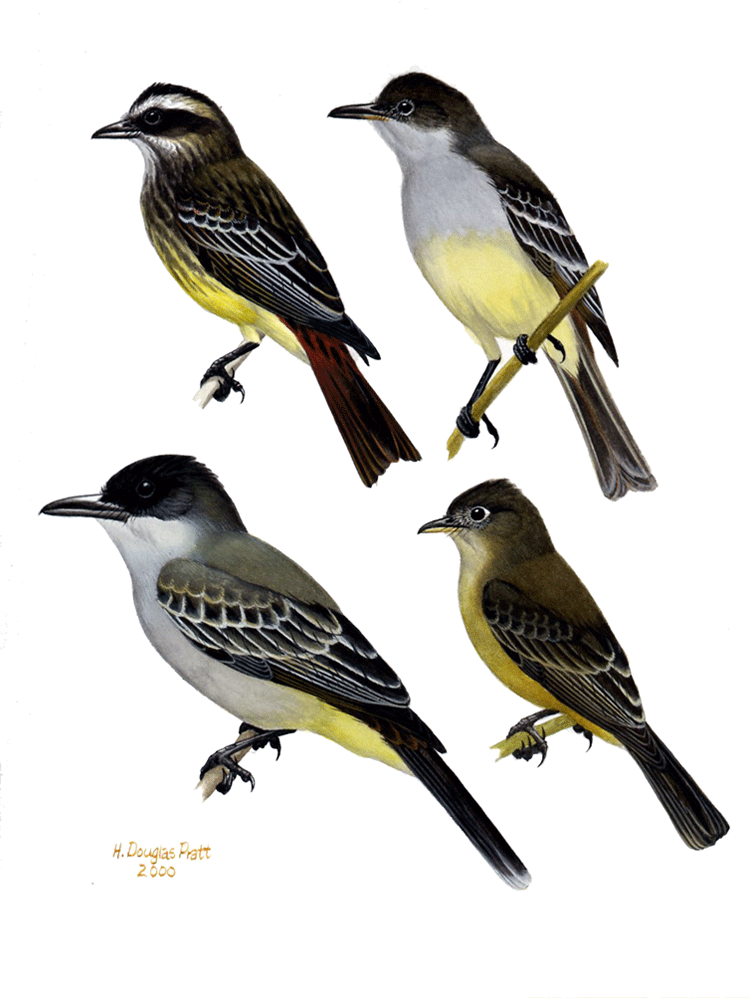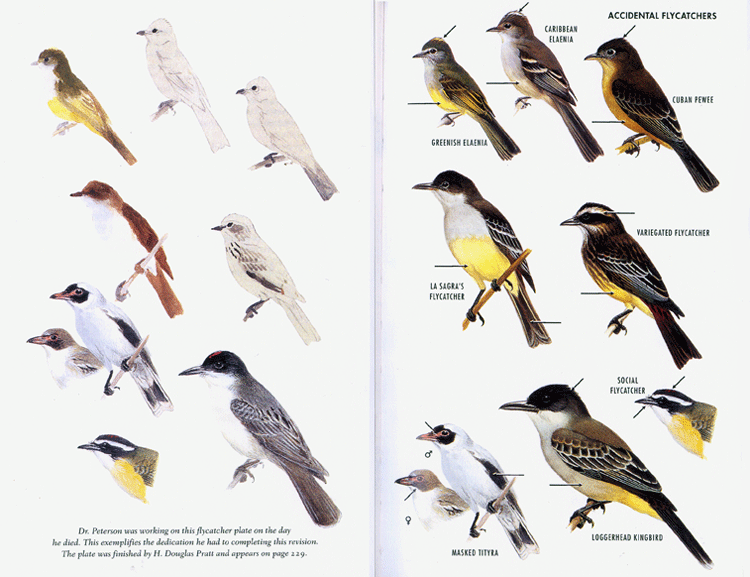 These four flycatchers were part of a digital composite (above right) that completed the unfinished plate Peterson was working on when he died (above left). Other figures on the plate were taken from other Peterson guides. These four birds remain the only birds by any artist other than Peterson himself to appear in a Peterson bird guide.