Copyright 2009-2011. All Rights Reserved.
"Four Rare Flycatchers"
(2000)
watercolor and gouache
published in Field Guide to the Birds of the Eastern and Central United States (5th Edition) by Roger Tory Peterson
8.5" x 11" (framed)
Available for Sale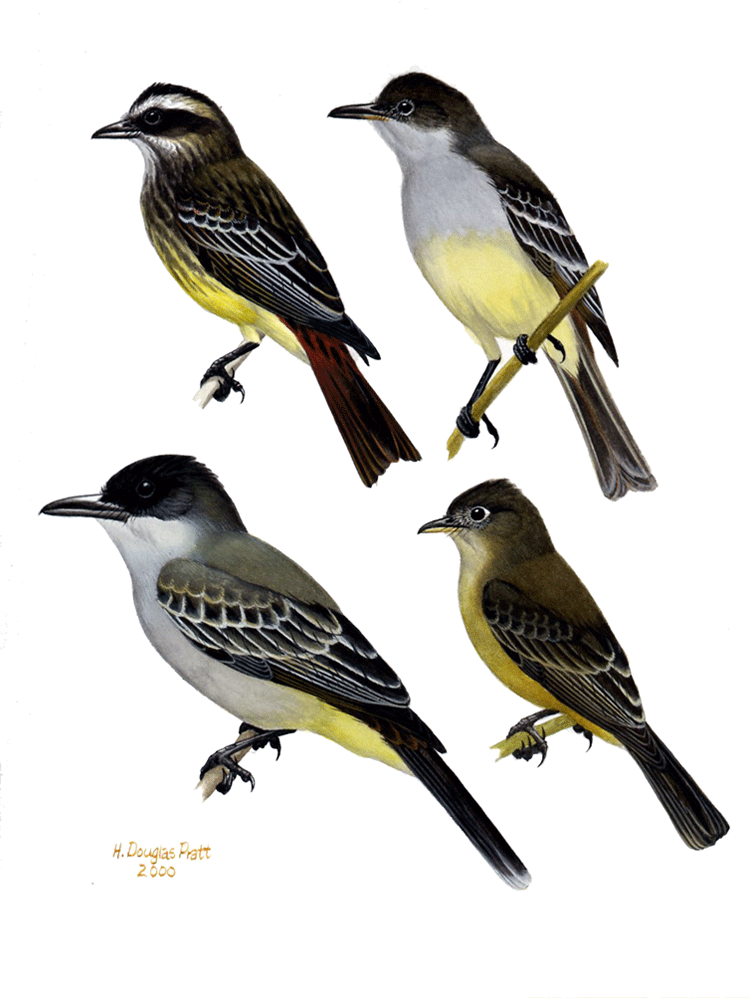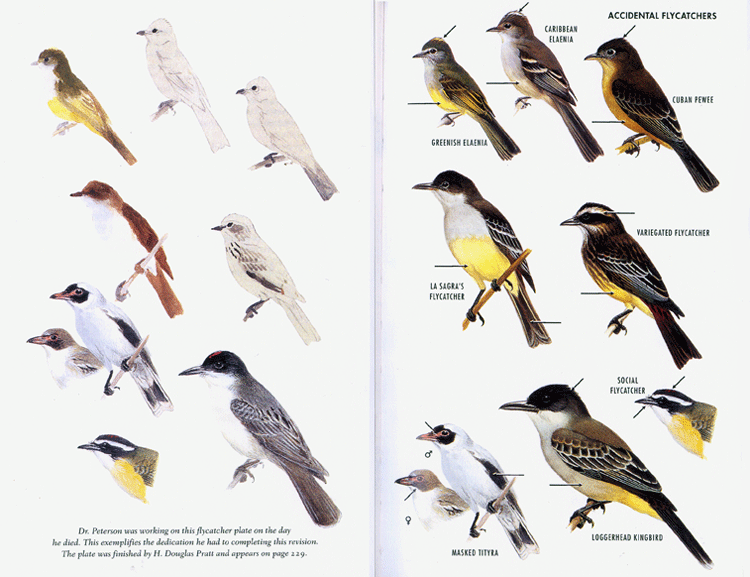 Left: Peterson's unfinished plate. Right: Resulting composite of Peterson and Pratt artwork.